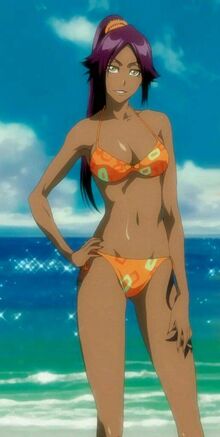 Yoruichi Shihōin (四楓院 夜一, Shihōin Yoruichi) is the former captain of the 2nd Division of the Gotei 13, as well as the former commander of the Onmitsukidō. Having abandoned her command of both positions, she works with Kisuke Urahara and Tessai Tsukabishi, based in the Urahara Shop out in the Human World.
Yoruichi (Cat) Played Kuzco (Llama) In the Dinosaur Expert's New Groove
Portrayals:
Tara Boumdeay (Human), Kuzco the Llama (Cat)
Gallery:
Community content is available under
CC-BY-SA
unless otherwise noted.